Is a Mexican Artist based in Mexico City and New York who works on a variety of media including digital illustration, digital sculpture, photography and traditional painting.
His pieces share with the viewer the journey of self growth and awareness that he's constantly going through.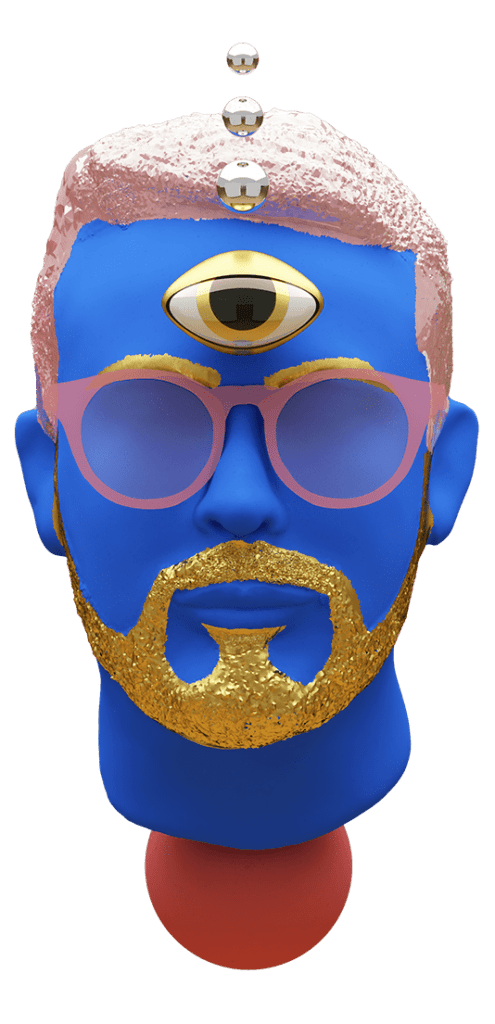 Infinity: Digital Layer
While I explore the plethora of ideas and concepts that I have been developing over the years, I will be releasing multiple fine-art NFT collections with no other purpose than creating a connection with the viewer.
Nov 09, 2017
Maeum: Utility Layer
During the development of my fine-art NFT collections, I am learning more about the community and about the wonderful possibilities for Utility interactions. So I will start adding layers to my previous collections that will give access to new interactions.
Nov 09, 2017
Tanja: Physical Layer
After refining the fine-art and utility layers of my collections, I will develop the ultimate layer that will weave all the parts together into a full blown experience.
Nov 09, 2017
My pieces are "mementos" of personal learning moments. Each one was created in a vulnerable state and contains the distillation of the negative energy and of the mechanism that got me out of it.
Las piezas de estas series contienen un fuerte simbolismo que evoca los elementos necesarios como base para una persona alineada.
El enfoque principal de esta serie es contar y representar el trayecto y la lucha hacia el éxito material y financiero.
El Plano Astral/Emocional
En mi filosofía, todo lo contenido en la capa Maeum es similar al estado líquido de las cosas que conocemos.
Las piezas de esta serie representan emociones, experiencias, pensamientos y sensaciones viajando en conjunto en una corriente constante de energía.
El enfoque principal de esta serie es contar y representar las conexiones e interacciones entre nuestras experiencias y nuestras emociones para que de esta manera podamos tener un mejor entendimiento de cómo mejorar nuestra inteligencia emocional.
La Serie Infiniti está aún en el proceso de investigación y descubrimiento.Tiene por objetivo tener el nivel más alto de abstracción de todas y contiene un mensaje que es casi instintivo y puramente energético.
El enfoque principal de esta serie es contar y representar el espíritu de la humanidad y las complejas conexiones entre las personas por medio de lo que frecuentemente llamamos "la consciencia colectiva".
La Serie Humanoides está formada por piezas que contienen versiones abstractas de seres energéticos los cuales tienen la habilidad de viajar entre planos y llevar mensajes con ellos.
El enfoque principal de esta serie es contar y representar a aquellas personas en nuestra vida que frecuentemente crean metas que cambian nuestras vidas de una manera u otra. A menudo, involuntariamente ellos dirán algo que cambiarán la manera y el flujo en el que nuestras vidas se mueven.
La existencia de estos seres es crucial en nuestra realidad, ya que son ellos los que nos guiarán en nuestra travesía y nos ayudarán a obtener lo mejor o lo peor de la misma.
The Anxiety of Imperfection
Once we learn to accept that there's not an objective way to determine the perfection of things, we can learn to accept and live with our own flaws.
"The Anxiety of Imperfection" is a project focused on exploring the acceptance of "imperfection" as a positive existencial state.
Formed by different collections, each piece aims to create a vibration inside the viewer so that after seeing a few pieces, a small creek of emotions will flow.
Hopefully, this can create deeper insights about their own perception of emotions.
This project proposes that thoughts and emotions work very much like live organisms. And depending on the way you allow them to interact and blend, it will be the way your personality forms and grows.
Each object featured in this project has a meaning of its own and the combination of them, creates a small story that the viewer can decode at their own discretion.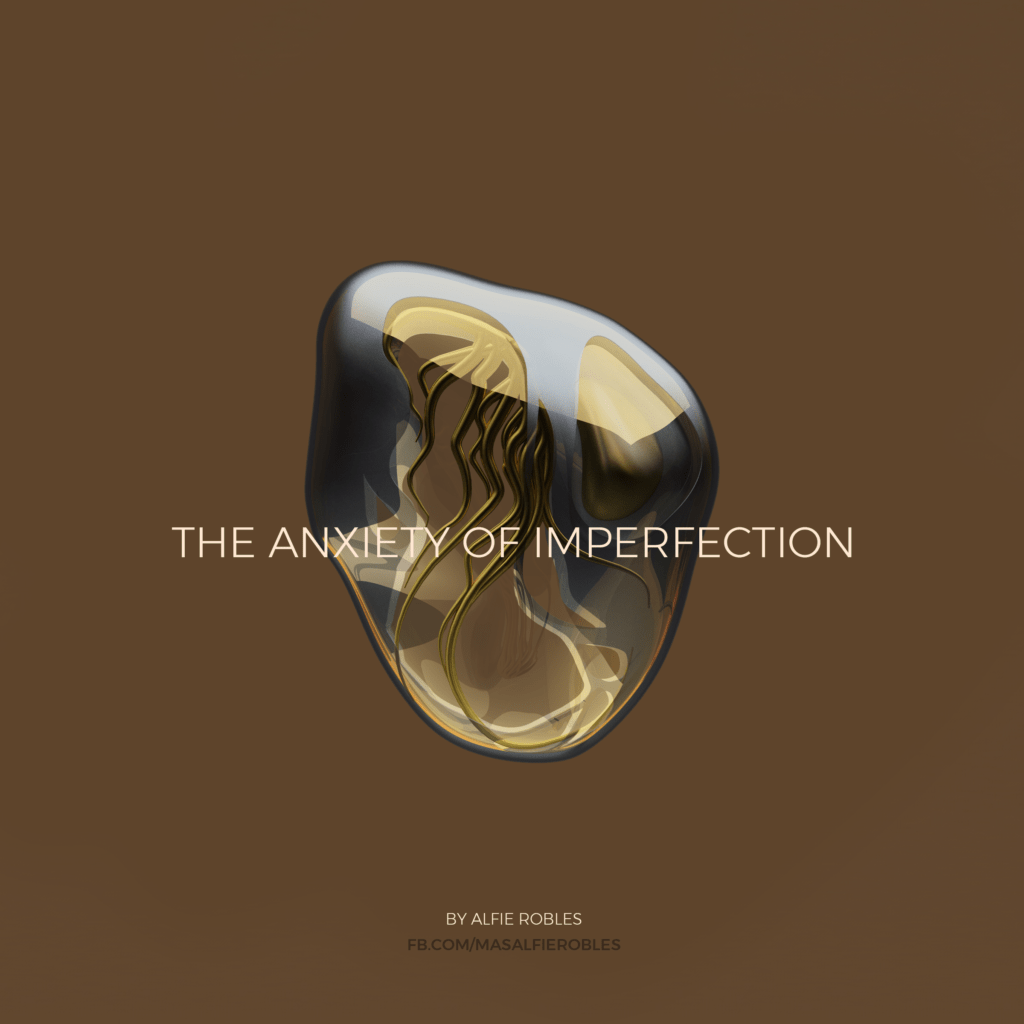 The visual representations for the explored emotions have been evolving at a fast pace.
Their different elements ended up forming a clear language that can be identified across all the pieces: Insects, skulls, spheres, organic shapes, tentacles and materials.